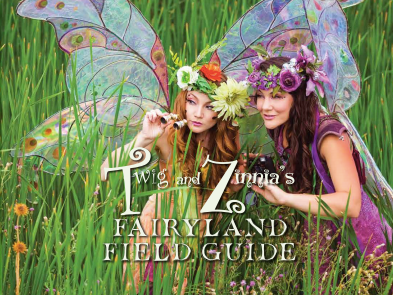 Sale!
Twig and Zinnia's Fairyland Field Guide
$ 19.95

$ 15.95

A whimsical journey photographic journey through Fairyland with best friends Twig and Zinnia.

How many kinds of fairies and magical creatures live in Fairyland? Twig the Fairy decided to team up with her best friend Zinnia the Fairy to find out. With the help of mysterious human contraptions called cameras, Twig and Zinnia set out on their greatest adventure yet.  While trying to catalogue all of fairydom, Twig and Zinnia encounter dragons, dryads, brownies, mermaids, a very rare merman, leprechauns, trolls, goblins, muses, genies, pixies, pictsies, gnomes, and a whole host of fairies.