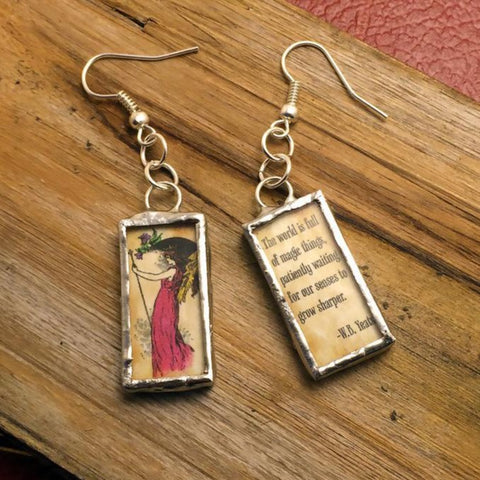 Glass Fairy Earrings with Yeats Quote
$ 38.95
These drop earrings are made from real glass soldered together in the manner of Tiffany stained glass. The artwork is printed with high quality, archival ink and paper. The front features a hand colored, 19th century pen and ink drawing of a fairy. On the back is the following quote from W.B. Yeats:
"The world is full of magic things patiently waiting for our senses to grow sharper."
The earrings are made with nickel and lead free components.