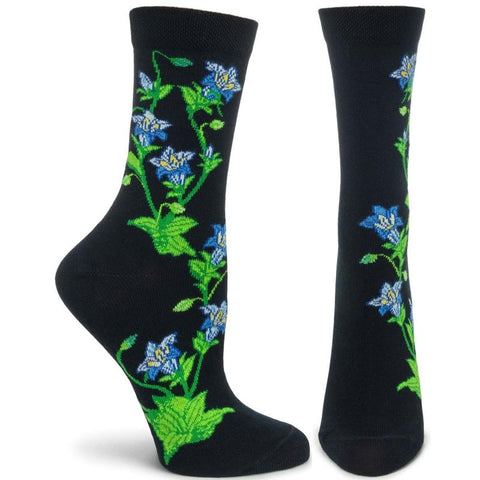 Gentian Socks
$ 14.95
Its intense blue color and trumpet-shaped petals will draw all eyes to your feet, but the gentian has also been known to repel digestive problems, muscle spasms and even parasitic worms.
Made in Colombia

Content: 77% Cotton / 22% Nylon / 1% Spandex
This sock translates to a 5-10 women's shoe. This is a mini crew, or anklet. It sits just above your ankle.