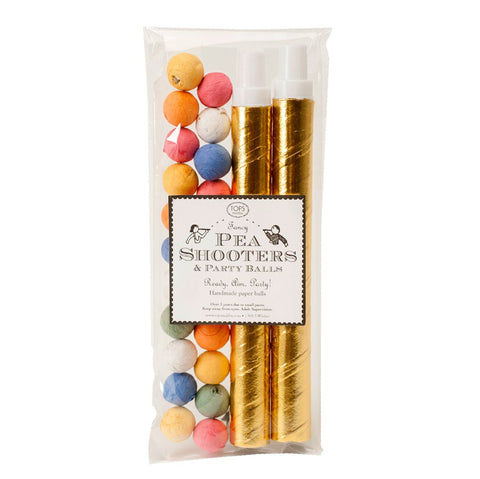 Only 3 left!
Fancy Pea Shooters (Includes 2 Tubes)
$ 7.00
Fun and exuberant! A European party game for adults and kids. This 2-pack of Fancy Pea Shooters make playful gifts for friends and loved ones. Place a bowl of festive colored paper Balls on the table and pass out golden shooters. That's all it takes! The party will begin. Blow paper balls through shooters at friends and loved ones for good laughs and a memorable time.

"Your fancy pea shooters brought the party to life! I put all the Balls in a big bowl and found the rowdiest guy and slipped him a tube and told him when he was ready, use it. After he blew the first ball, the party took off. It was stunning, mind-blowing!" - Twink Super Secret Jewelry Store

Includes: 2 gold tubes and over 20 paper balls per box.