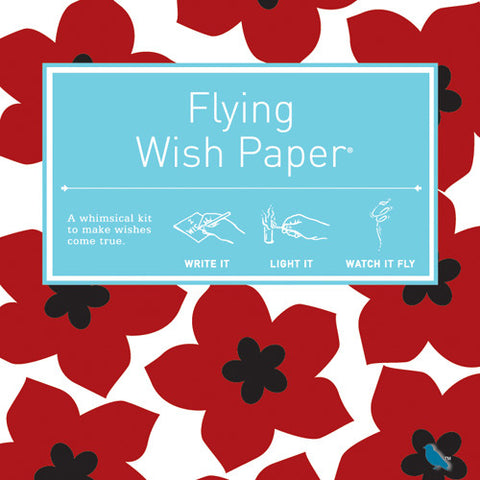 Only 1 left!
Flying Wish Paper Mini Wishing Kit, Ruby Red
$ 16.00
Write it, Light it, Watch it fly!
Think of a special wish - your dream, your deepest desire, your ambitions, concerns or burdens - and write it on the Flying Wish Paper. Shape your paper into a tube and place it on the Wish Platform Card. Light the top edge of the tube and watch it burn down in a small, beautiful flame. At the last moment your wish magically lifts off the platform and rises to the heavens!
Each kit contains 15 pieces of Flying Wish Paper, 5 platform cards, pencil & instructions. Matches not included. A precious pack of personal wishes in a little 5 x 5" kit!