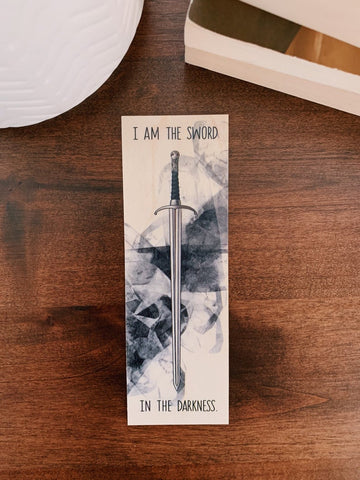 Only 1 left!
Longclaw Game of Thrones Bookmark
$ 7.00
I am the sword in the darkness Wood Bookmark
This Longclaw bookmark is inspired from a combinations of the books and tv series 'Game of Thrones'. 
Due to the natural characteristics of each wood species, variation in color, figure, and other characteristics can occur. Wood veneer is a natural product and will always exhibit individual features and character marks. The wood product will vary and no two bookmarks or grains will be alike.
Dimensions:
6" x 2"
Wood species:
Aspen