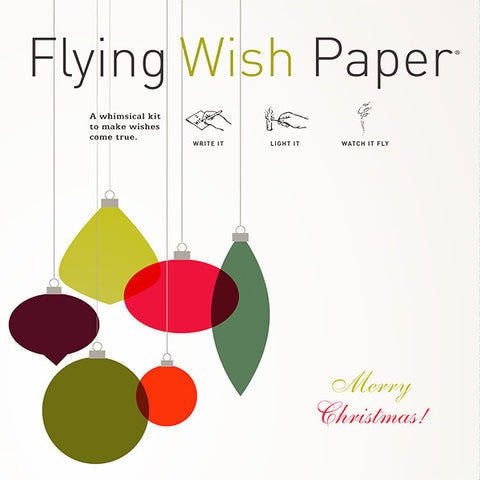 Only 1 left!
Retro Christmas - Flying Wish Paper Large Kit
$ 16.00
Write it, Light it, Watch it fly!
Think of a special wish - your dream, your deepest desire, your ambitions, concerns or burdens - and write it on the Flying Wish Paper. Shape your paper into a tube and place it on the Wish Platform Card. Light the top edge of the tube and watch it burn down in a small, beautiful flame. At the last moment your wish magically lifts off the platform and rises to the heavens!
Each kit contains 50 pieces of Flying Wish Paper, 25 platform cards, pencils & instructions. Same product as mini kit (just more of it) in a beautiful 7 x 7" package. Matches not included!